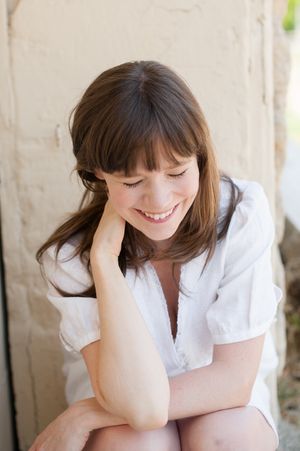 BIO
Amanda Rose, singer-songwriter from rural Wisconsin, creates music that is elegant, meditative, and full of soul. Inspired by the word of God, her songs take listeners on a vulnerable journey from inner struggle to hope found in Jesus. Cultivating a genre-blending mix of Indie folk and blues, Amanda's music explores themes of love, forgiveness, transformation, and freedom. 
As a child, Amanda plunked out melodies on the piano by ear, added guitar chords from her dad's lead sheets, and recorded her own songs on the back of Fisher-Price tapes. Today, she still loves to write original songs and arrange covers of her favorites. Amanda's pure vocal sound, high range, and delicate way of singing brings a fresh take on music that is nothing short of captivating. She uses her voice like an instrument to create an etherial mood, sometimes haunting, sometimes joyful, and always engaging.
No stranger to both conventional songwriting and classical training, Amanda has her BA in Vocal Performance from Bethany Lutheran College and her Master's in Music Composition/Technology from the University of Wisconsin - Milwaukee. During her education she sought out opportunities to compose music for chamber ensembles, concert choirs, and concert bands to hear her pieces come to life. 
Amanda also tours regularly with the celtic group, The Lutheran Ceili Orchestra.

Sign up to join her email list for news and updates below!
Amanda creates resources for other musicians and worship leaders to enjoy. An ongoing project for her is to offer music that she has composed or arranged as sheet music. Pieces will gradually be added to her store at an affordable price. 
"

You are the fire. Even when I don't feel it. You are the fire. Give love where it's needed. You are the fire. Light is there to guide me. You are the fire. Your Spirit lives inside me. "
— Amanda Rose | Hope & Fire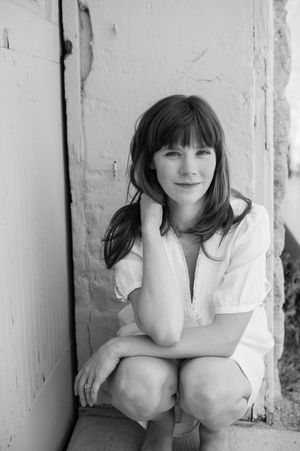 Do you have a special occasion or person in mind that you would like to bless with the gift of original music? Amanda has written music for weddings, anniversaries, worship, and even funerals. Simply fill out this form to contact her and discuss your proposal. Details to consider are what instrument or group of instruments might be involved, a general time frame, difficulty level, special issues, questions, etc. The fee to commission original music is determined by a number of factors such as length, instrumentation, difficulty, etc. It is possible to commission music for solo voice, piano, choir, or other instruments. Amanda is happy to talk about any proposition, so if you have never commissioned a work before don't feel hesitant. 

Contact Amanda with any ideas or questions or fill out the music commission form.